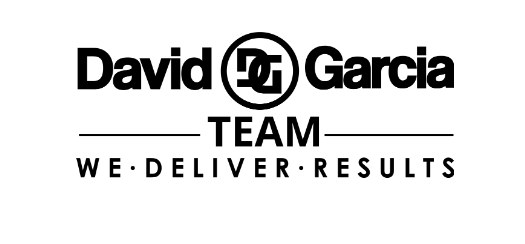 Why YOU Should Hire Us
About Us
The David Garcia Team is a professional real estate firm that specializes in the residential real estate market, representing both individuals buying a home and those interested in selling a home in Corpus Christi, TX, as well as the surrounding areas of Port Aransas, Padre Island, Rockport, and Portland.
Owner, David Garcia, started the business in 2001 when he set out on a mission to create a unique platform to represent homeowners. Since its launch, The David Garcia Team has continued to grow exponentially and stand out in the community. David Garcia is a Realtor®, team leader, and Certified Expert Advisor. As a Corpus Christi native, he has a distinct advantage over his competitors. Throughout the years, he has developed an effective method to buying and selling homes, and has built an extraordinary team of top Realtors® to support his mission. With nearly 31 years of experience in the industry, The David Garcia Team is a qualified team combining experience with the latest technologies in the real estate industry.
Our previous clients have even recognized us as the top Realtors® in Corpus Christi. As a team, we are dedicated to delivering the highest level of value to all our present and future clients by providing them with the most innovative systems, strategies, and tools available in the real estate industry.
Our business model is based on three important pillars: a professional team of specialists, a system of proven repeatable strategies, and a system based on market knowledge. Our motivation, dedication, and consistency to building and improving these three pillars have created the perfect platform for selling or buying your next home.
Key Benefits of Hiring Us Versus the Competitor
Our Team
We work together and ensure everyone is not just completing their tasks, but also growing professionally. Through this model, we provide a web of members to assist our clients with every transaction. Working together ensures our clients' needs always come first. Additionally, we:
● Maintain a balanced work/personal life, permitting for an effective work ethic
● Own every presented problem and find a solution
● Never give up and always stay committed to the process
● Maintain positivity regardless of an issue
● Honor integrity
● Hold ourselves accountable, and
● Focus on your service rather than our commission.
Staying true to these commitments ensures that we continuously provide our clients with quality hard work. We understand the challenges that come with real estate transactions, both logistically and emotionally, and can guarantee your satisfaction with our performance 100% of the time.
Customer Service - Our Clients Come First
We are here to help the client---it's that simple. We communicate with our clients and understand our clients' needs and motivations. Our goal is to make you comfortable throughout the transaction process.
As a team, communication is key. No matter how small or big the message may be, we will continuously provide you updates to reduce your anxiety along the way. No decision is made without your input because, at the end of the day, it is your future we are dealing with. Additionally, we understand that buying and selling a home is a process, and not a one-time event. Our Realtors®s provide quality customer service that guides you through the entire process and makes your buying and selling experience easy and convenient.
As an added bonus, we work with first time home buyers, those relocating to Corpus Christi, as well as luxury home investors. No matter what your experience in the real estate market is, we can help you.
We Specialize
We specialize in representing buyers and sellers in residential homes. Whether it is a single family home, condo, or townhome, we have the experience that uniquely qualifies us for the job. Within our team, each member is specialized to a particular part of the process. We have buyer specialists, listing specialists, and coordinators whose focus is to guide clients through the entire listing or closing process.
Buying and selling homes in one market allows us to be more effective and efficient, and gives us focused knowledge of the market that our competitors lack. We also do not need to waste time learning the process--we are highly knowledgeable in our specialized areas and, as a result, can guarantee productivity.
At the end of the day, this is key in representation. We represent sellers and buyers at the highest level, getting sellers top dollar for their asset and buyers the best deal on their new property.
We Have Market Knowledge
We know the market! Seems like something every agent should know, but it is not. As specialists, we dedicate our time to learn and understand market trends that could affect your deal. Our real-time data is always considered at each step of a deal --from the initial assessment to the day we close.
For Sellers: Effective Marketing with a Guaranteed Sale Program!
We use a unique proprietary system that assesses market trends and comparables to properly assess the value of your home. Our market knowledge combined with our marketing platform, allows us to Guarantee the sale of your home! (Conditions & Restrictions apply)
We have a huge internet presence, utilizing all effective platforms available in the real estate market. However, we do not waste time on those that are not successful. Over the years, we have identified a strategic, proven method that allows your home to reach a maximum audience. Additionally, using professional photographers, drone photography, and 3D imaging, we are able to set your home apart from the others on the market. With all of this combined, we are able to leverage our business with technologies and systems to effectively improve the methods associated with selling a home.
In the end, we have created a proven and repeatable system that is designed to sell homes for more money. No joke! Check out our guaranteed home sale program today.
For Buyers: Getting the Best Bang For your Buck!
It is hard to find an agent that will dedicate themselves to the buyer. However, we have agents that specialize in just that. We don't just go out looking for a home that you might like. Instead, we have identified 81 different variables in the buying process, which can end up saving buyers thousands of dollars and valuable time.
We also provide buyers with off market deals--these are the ones that are generally considered the best deal, but can be challenging to get in on. With extensive market knowledge and connections in the community, we can help find you a home that may not be listed on a Corpus Christi real estate website.
Client Testimonials
Throughout the years, we have built a trusted relationship, helping individuals all around the community. Our client testimonials speak for themselves:
"David Garcia is the perfect Realtor® if you are looking to buy or sell a home I highly recommend him. He is very trustworthy and honest. He is very knowledgeable in what he does and takes the time to explain everything to you. We really appreciate all he has done for us in this process. Things were simplified because of the knowledge he brings. He is ok the one who actually respond and answers call or texts. Very approachable and personable!" - Melanie B
"David and team did great with selling our home and finding a new place to call home. I know it doesn't happen often but we had a firm offer in less than 24 hours and closed within a month. Very easy to work with and they outlined everything for us to do to quickly sell our place. Definitely recommend David!" - Cory A.
Getting Started
If you are looking for a Realtor® in Corpus Christi, look no further. We are a team of unique, specialized, and innovative Realtors® that can guarantee your home sale. We are highly recognized on Google & zillow.com, and maintain a rating with mainly 5 star reviews. We are even recommended by Barbara Corcoran, Sean Hannity, and Glenn Beck--all well known names in the real estate industry.
While most real estate agents treat their business like a hobby, we run ours as it should be-- like a business. We are dedicated to providing quality service. If you are interested in getting started, or just questioning what is your home worth, we can help. Contact us today and we will partner you with the right specialist who can help change your future.
David Garcia, Realtor
Team Leader
Certified Expert Advisor
Home Experts Realty
5151 Flynn Parkway, Suite 302
Corpus Christi, TX 78411
361-248-1234 (Office)
[email protected]
Home Experts Realty | David Garcia Team | 5151 Flynn Parkway, Suite 302, Corpus Christi, TX 78411